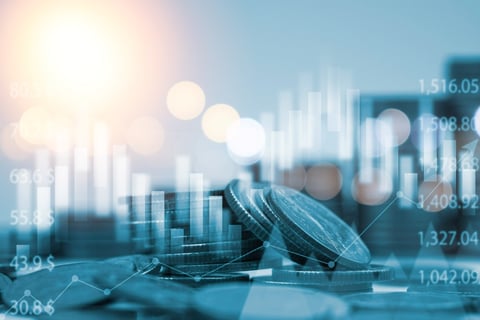 Fairfax Financial Holdings Limited has revealed that for the second quarter of 2022, it posted a net loss of US$881.4 million ($37.59 net loss per diluted share after payment of preferred share dividends, equivalent to about CA$1.12 billion).
The insurer compared this performance to Q2 2021, when it posted net earnings of $1,201.4 million ($43.25 net earnings per diluted share after payment of preferred share dividends, about CA$1.539 billion). Fairfax also reported book value per basic share as of June 30, 2022, was $588.36 (approximately CA$753.47) compared to $630.60 (approximately CA$807.57) as of December 31, 2021.
Read more: Fairfax reports "very strong" underwriting performance
Despite this, Fairfax Financial chairman and CEO Prem Watsa said that the company "continued its excellent underwriting performance in the second quarter of 2022," with a consolidated combined ratio of 94.1%. Watsa also noted that all of Fairfax's major insurance companies had combined ratios below 95% in the quarter – with Northbridge at 87.2% and Allied World at 92.2% as standouts for the quarter.
"Our companies continued to achieve significant growth in the second quarter with gross premiums written up 21.4% and net premiums written up 24.9%, primarily reflecting new business and continued favourable underwriting conditions," the chief executive said. "Operating income increased to $1,208 million which was a record for a half year, reflecting the strong growth in underwriting profit and increases in interest and dividends and share of profit of associates."
Watsa additionally remarked that the company's net losses on investments of US$1,547.9 million during the quarter were principally comprised of mark-to-market losses on common stocks of US$873.8 million, which reflect the 16% drop in the S&P 500 in the quarter. Mark-to-market losses on bonds of 413.4 million due to continued rising interest rates were another factor driving Fairfax's net losses in investments.
Fairfax's sale of its pet insurance to JAB, its consolidation of Digit Insurance, and any proceeds from the sale of Resolute were not accounted for in its Q2 2022 results, as those transactions have not yet closed.
Read more: Fairfax agrees to sell pet insurance business for US$1.4 billion
"We continue to focus on being soundly financed and ended the quarter with approximately $1.1 billion in cash and investments in the holding company and our credit facility undrawn," Watsa stated.