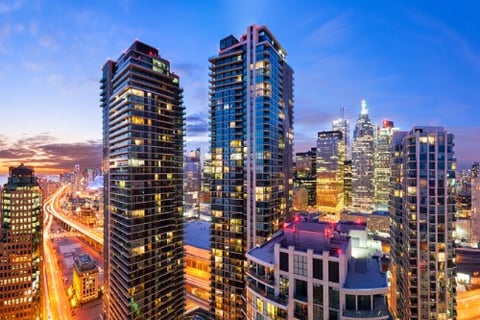 With a focus on continuing its "positive momentum" in Canada, NFP has announced that it will be opening a new corporate office in downtown Toronto.
The P&C broker and benefits consultant has signed a 10-year lease for a 13,000 square feet space at the First Canadian Place office complex. The new office has the capacity for 65 employees.
NFP noted that this long-term commitment to a new office reflects its growth in Canada over the last three years; NFP's revenue rose by 110% during the period, the company said in a release.
"It is our priority to build a unified, national business platform in Canada that elevates our ability to deliver tailored solutions that enhance client success," said NFP Canada president John Haas.
NFP has also stated that it has outgrown its current office space as it continues to acquire companies and hire more employees in Canada.
"While NFP has maintained a presence in Toronto for years, this new space allows the company to bring together team members across business segments in a collaborative, multidisciplinary environment," added Haas. "Additionally, the multiple client-focused meeting rooms will serve as a critical hub, connecting clients, the NFP team and insurance companies."
"NFP in Canada is 20 times larger than it was five years ago," commented NFP Canada chief operating officer Scott Saddington. "Our new office will be a great place for building and growing relationships. It's more convenient for employees commuting to work, closer to clients located in and around the city, and an attractive venue for our out-of-town partners to utilize when visiting Toronto."